10 Items to Nail Your Baby Bump Style
10 MATERNITY ESSENTIALS TO NAIL CHIC & COMFY BABY BUMP STYLE
We get it. Your jeans don't button and suddenly your waking up each morning attempting to dress a body shape you've never had before. Welcome to the wonderful world of pregnancy! We know first hand what it's like to have those clothes that fit you yesterday suddenly become too small, too tight or too short, seemingly overnight. (Oo how we desperately want just one more day with our favorite skinny jeans.) The fact is; you're now dressing for two. Instead of hiding under what some may argue looks like a tent, women get to celebrate their bumps and keep their personal style throughout those nine magical months.

Now for the fun part: Here are 10 maternity essentials that are great building blocks to begin carving out a comfortable, flattering & versatile maternity wardrobe.


From shorts to skirts, a classic tee goes with everything. Choose the style you prefer (i.e., crew or V-neck) but make sure there's a bit of stretch in the material so it'll grow with you.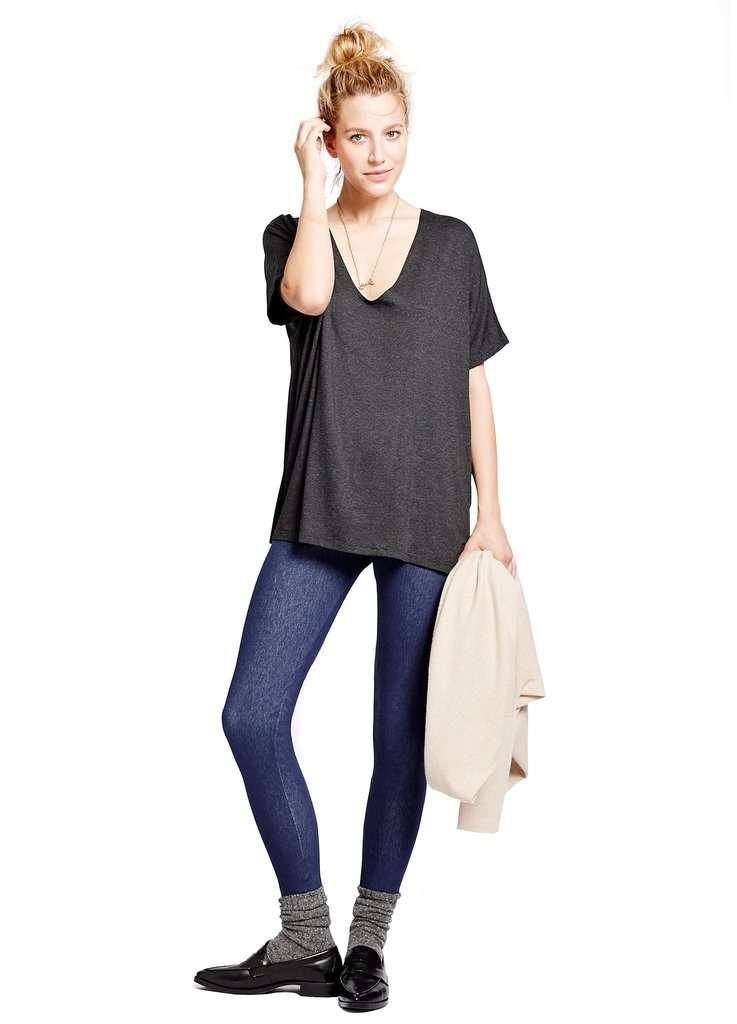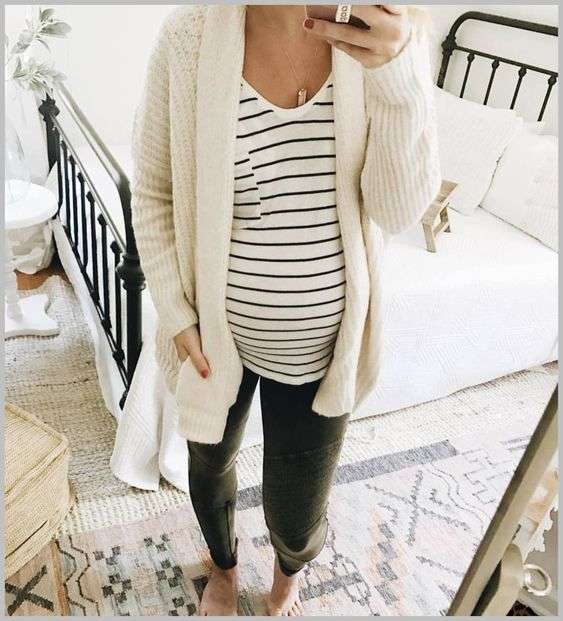 Interchangeably called Maternity tunics, longer length tunics are the perfect choice for this season of your life when your size and shape are constantly changing. —the longer length provides extra coverage where you need it, and this is one style that can take you all the way from your first trimester through 40 weeks and beyond.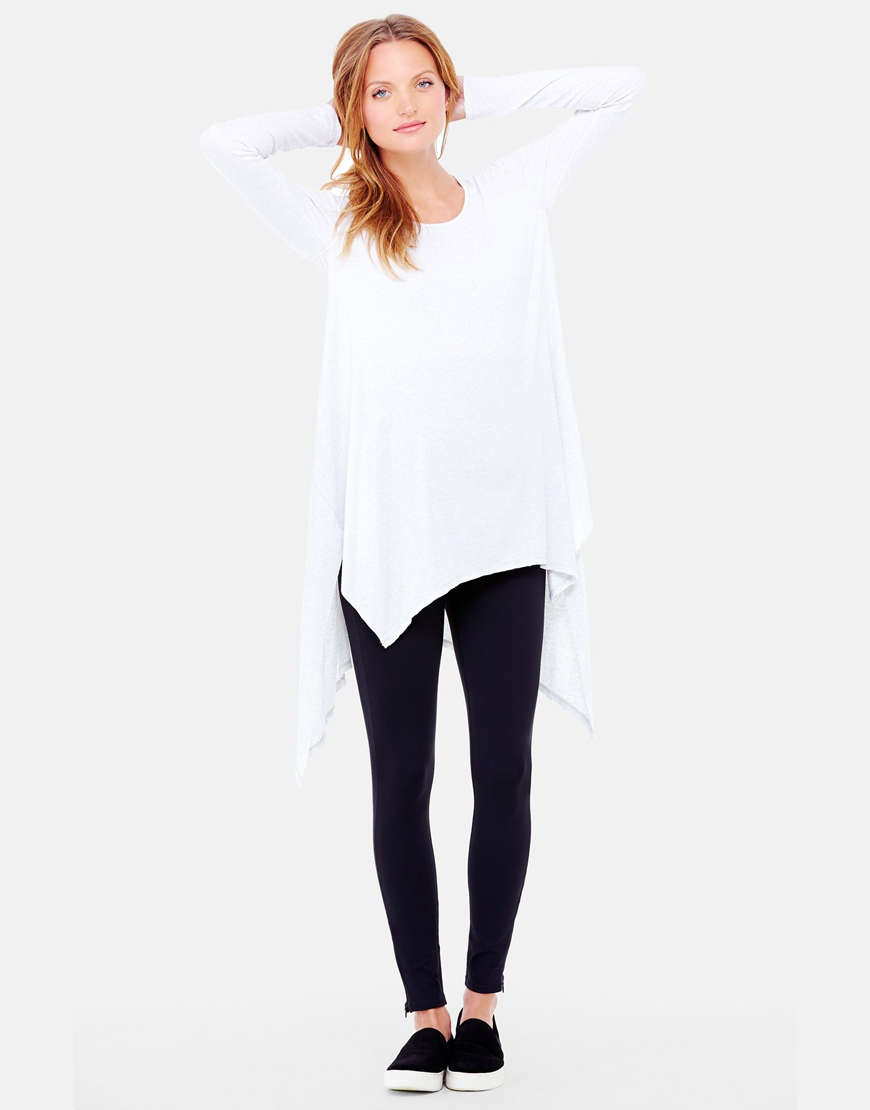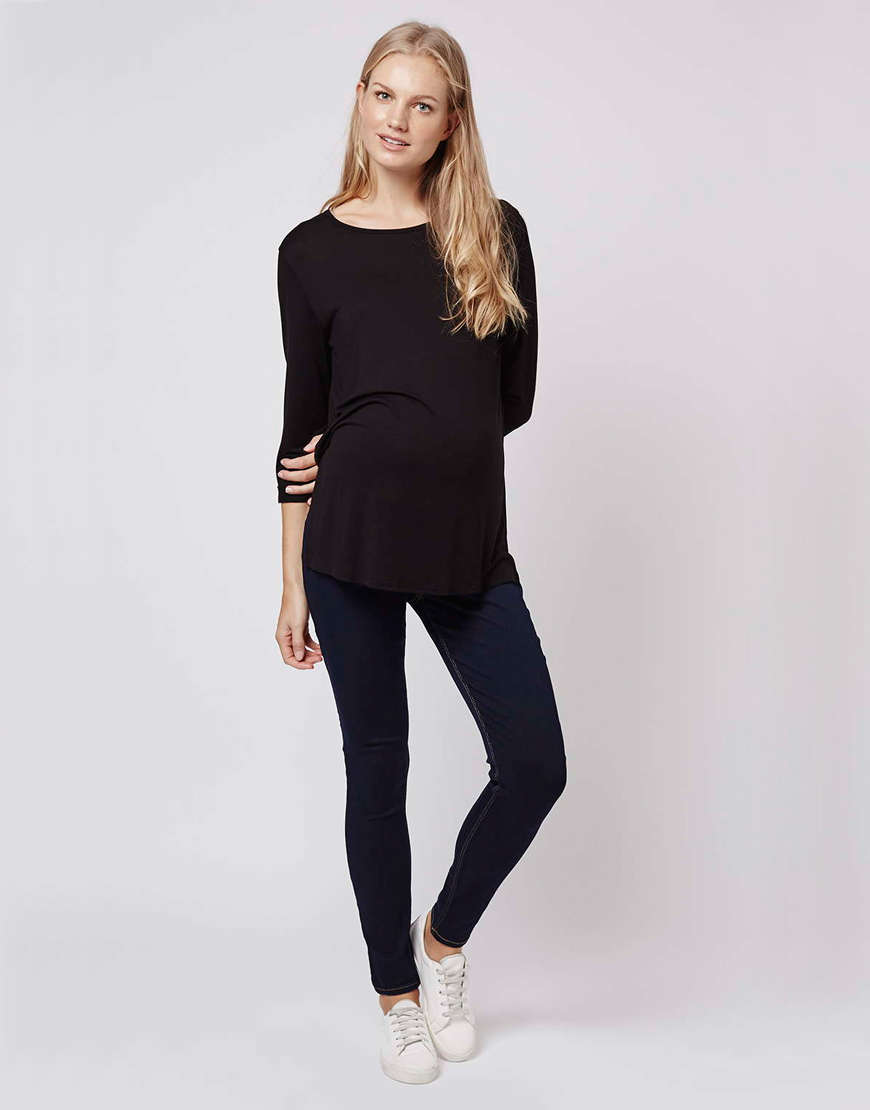 There's nothing like a beautiful pregnant tummy in an equally beautiful dress. Show off your newfound silhouette in a flattering wrap dress. Try wrap-style, cinched, faux-wrap or gathered-waist dresses that are non-maternity.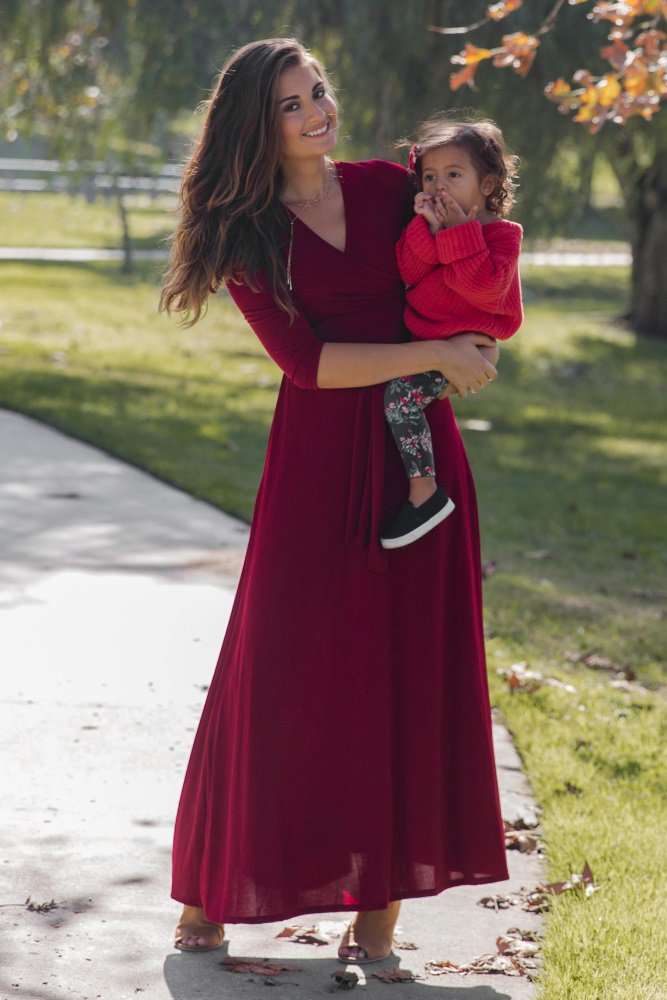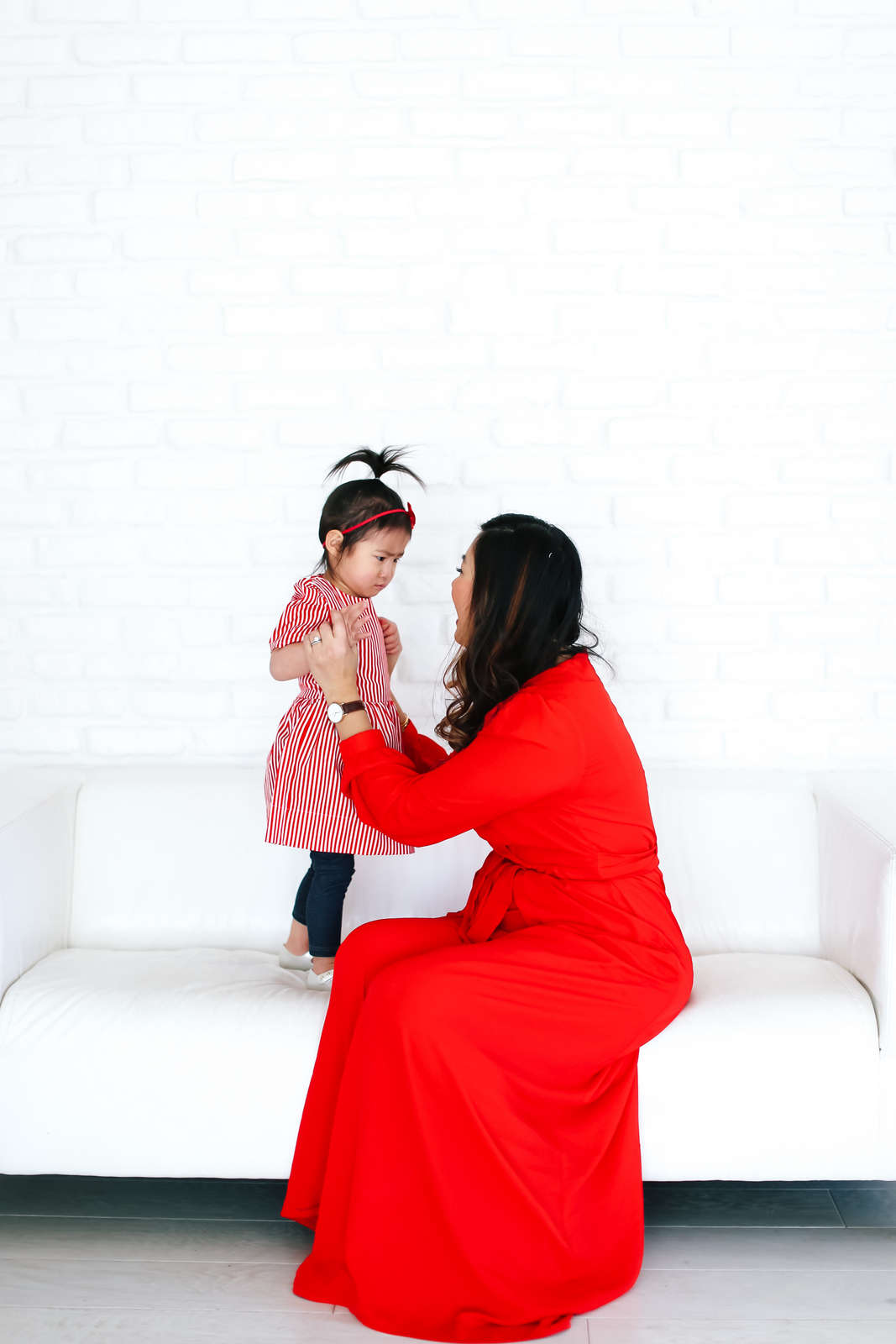 Just because you're pregnant doesn't mean this timeless and classic fashion staple is off-limits. It'll take you anywhere, from a dinner date with your mate to an evening out with friends.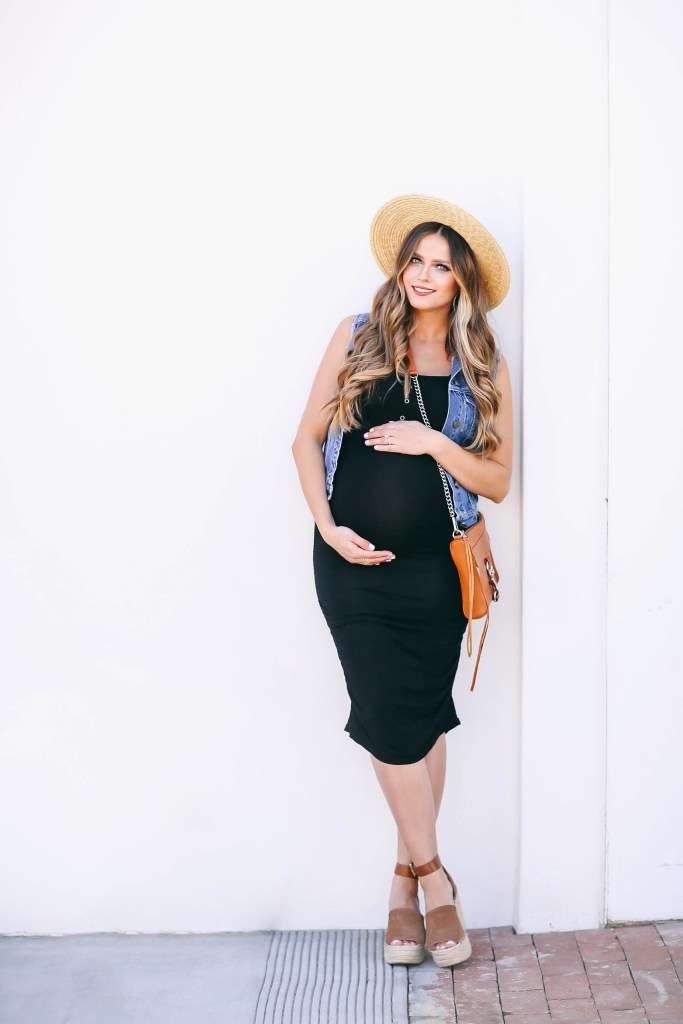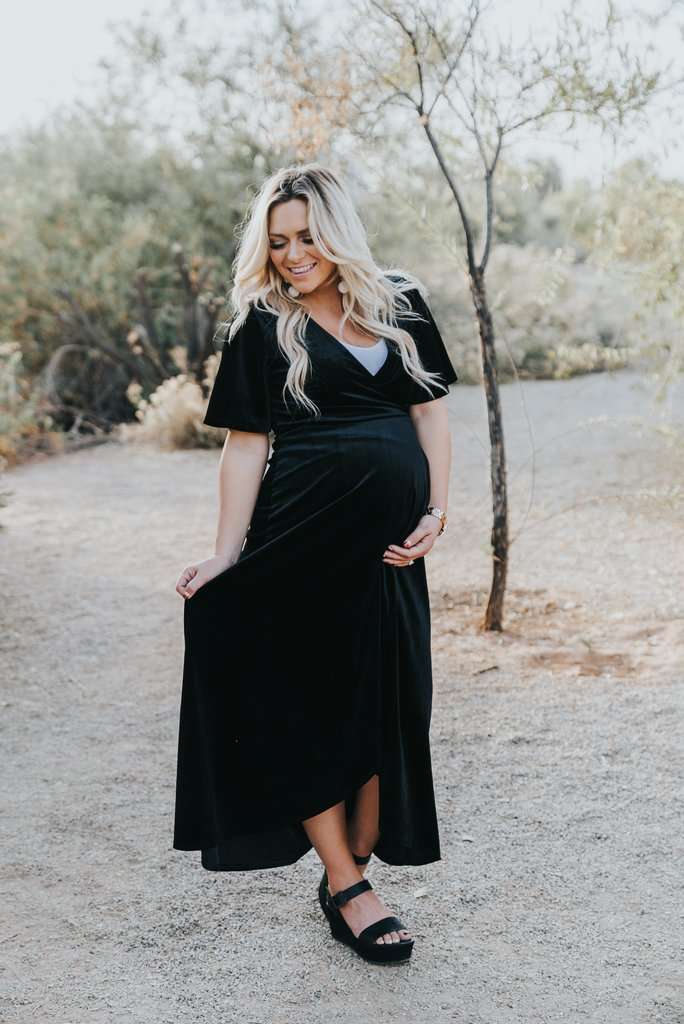 These tunic-length knit tops wrap around with an adjustable tie that you can fasten tighter early in pregnancy and looser as your belly grows. The soft lines and slim-fitting bodice create a flattering silhouette.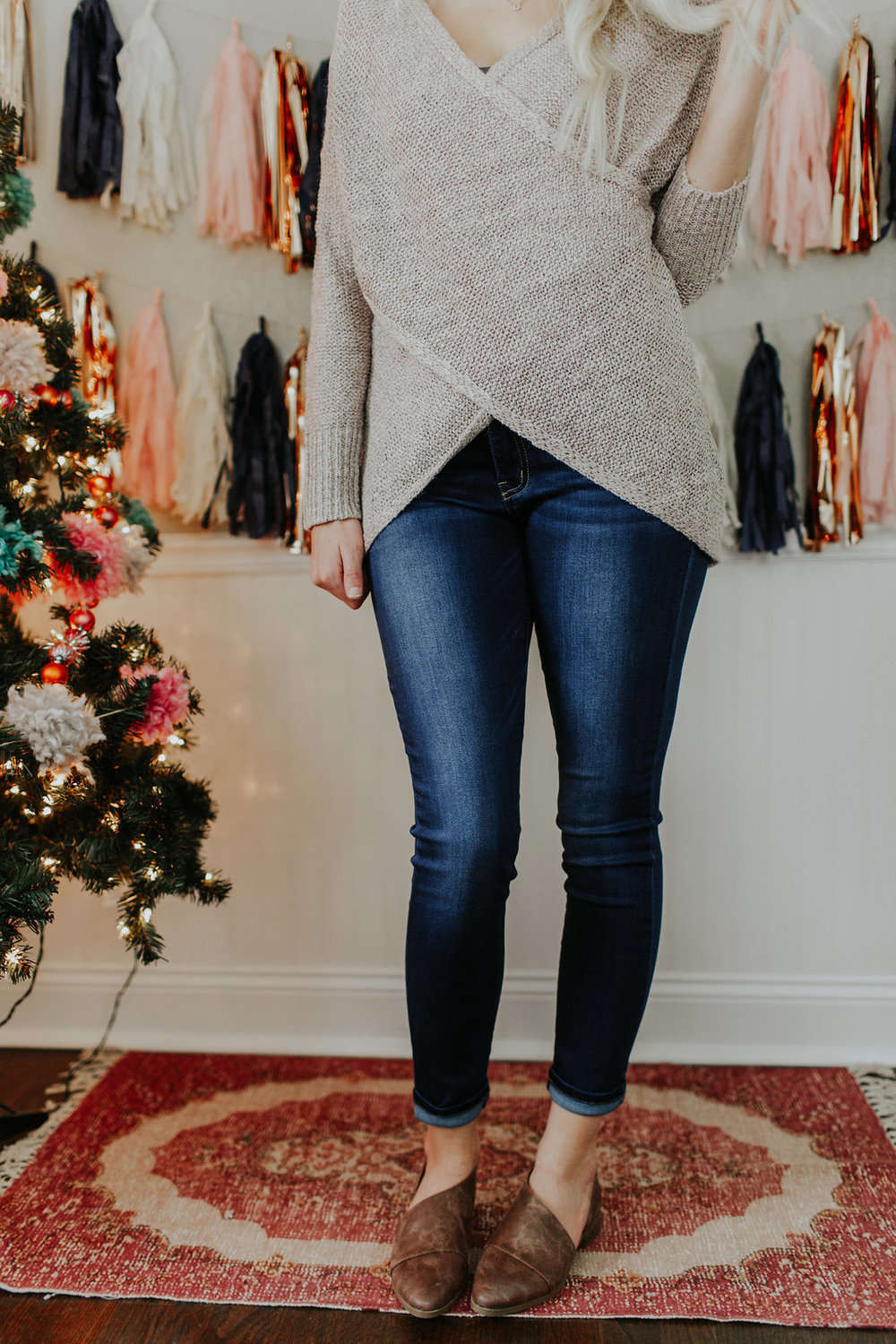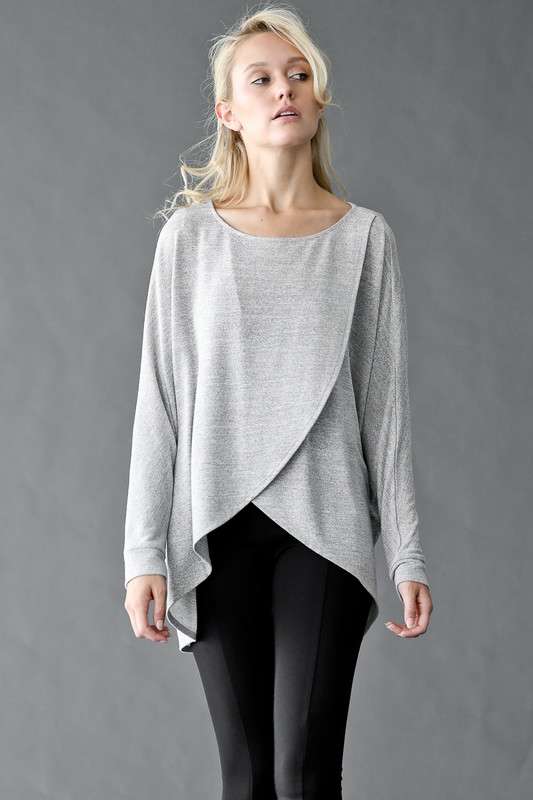 The extra bit of fabric from the waterfall hemline is flattering to your growing baby bump. They are also great for nursing because they're loose enough to use the extra material to cover up when nursing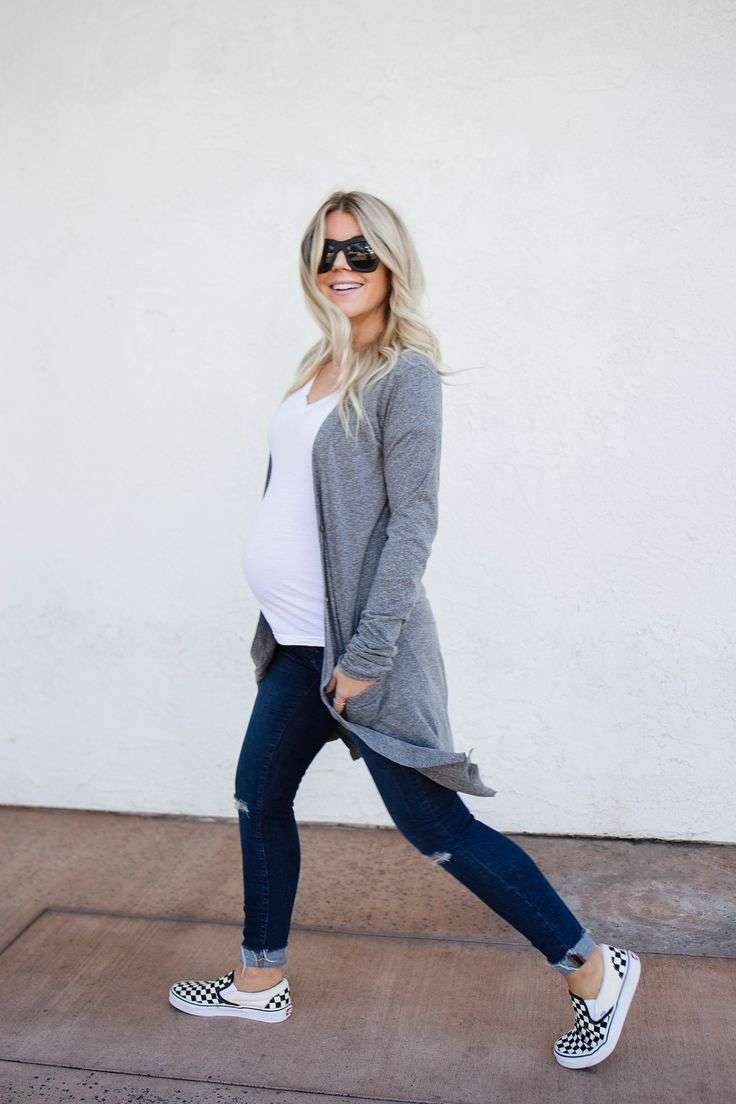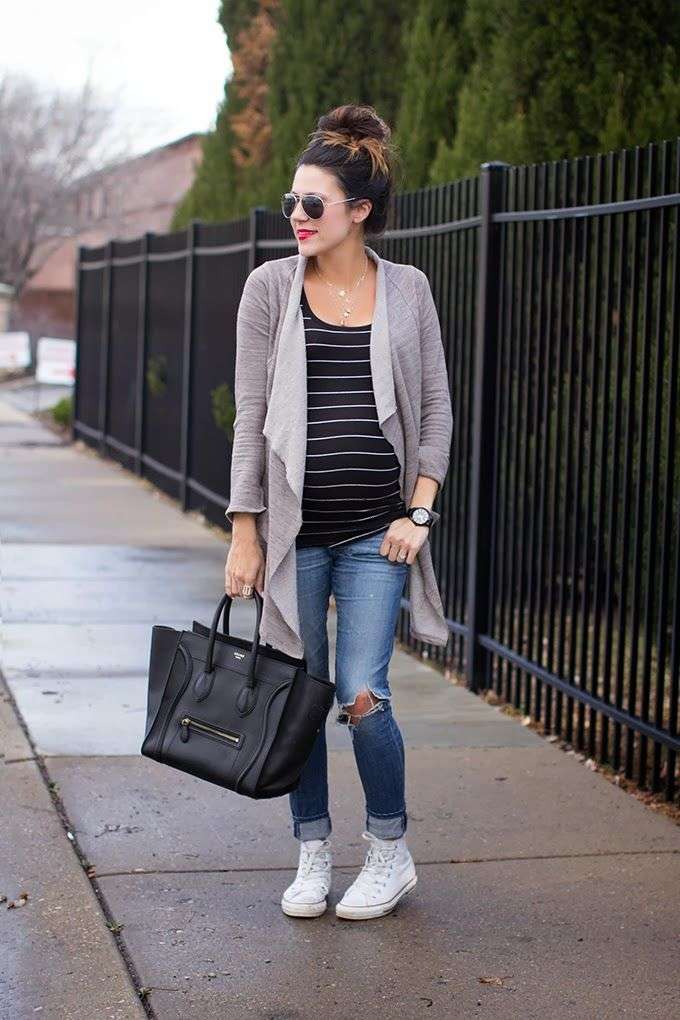 7. A FEEL GOOD BLACK MIDI SKIRT
Skirts instantly dress up any more basic pieces in your essentials collection and in our opinion beats squeezing into that pair of jeans that have suddenly shrunk overnight. Opt for a pleated midi skirt or midi pencil skirt with ruched detailing.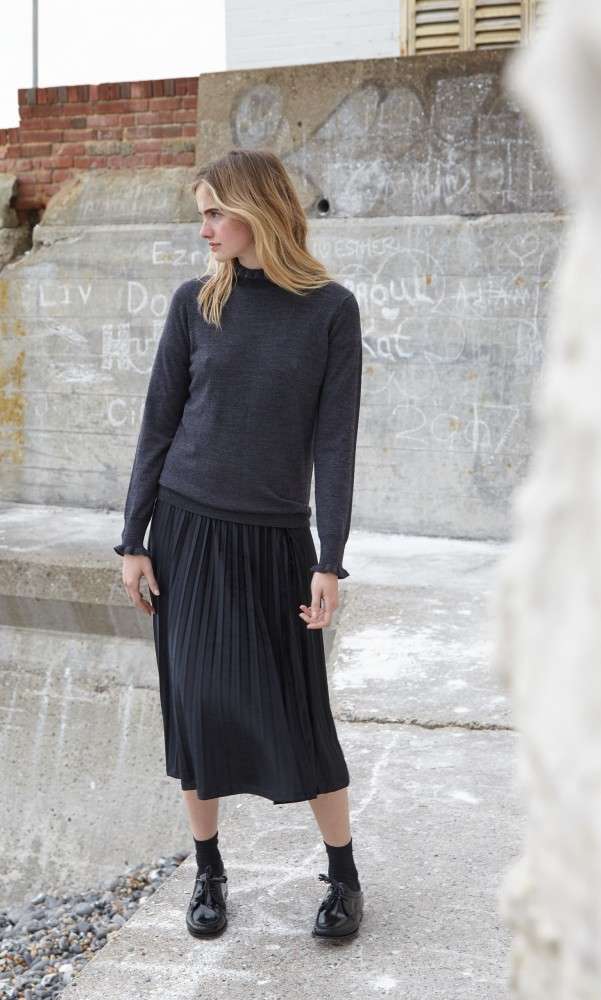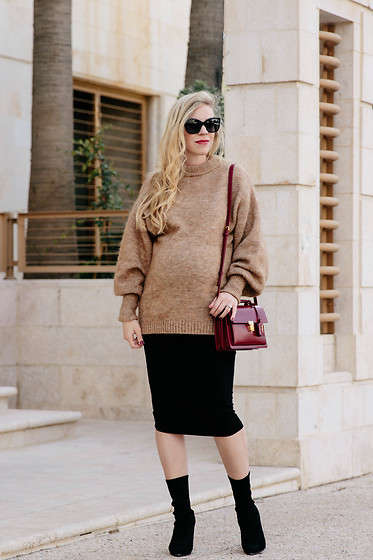 Jeans are a staple item in every wardrobe, so it's only natural that every expectant mother needs a nice, comfy pair of maternity jeans as well. If you only buy one true maternity piece of clothing go for a pair of dark maternity jeans!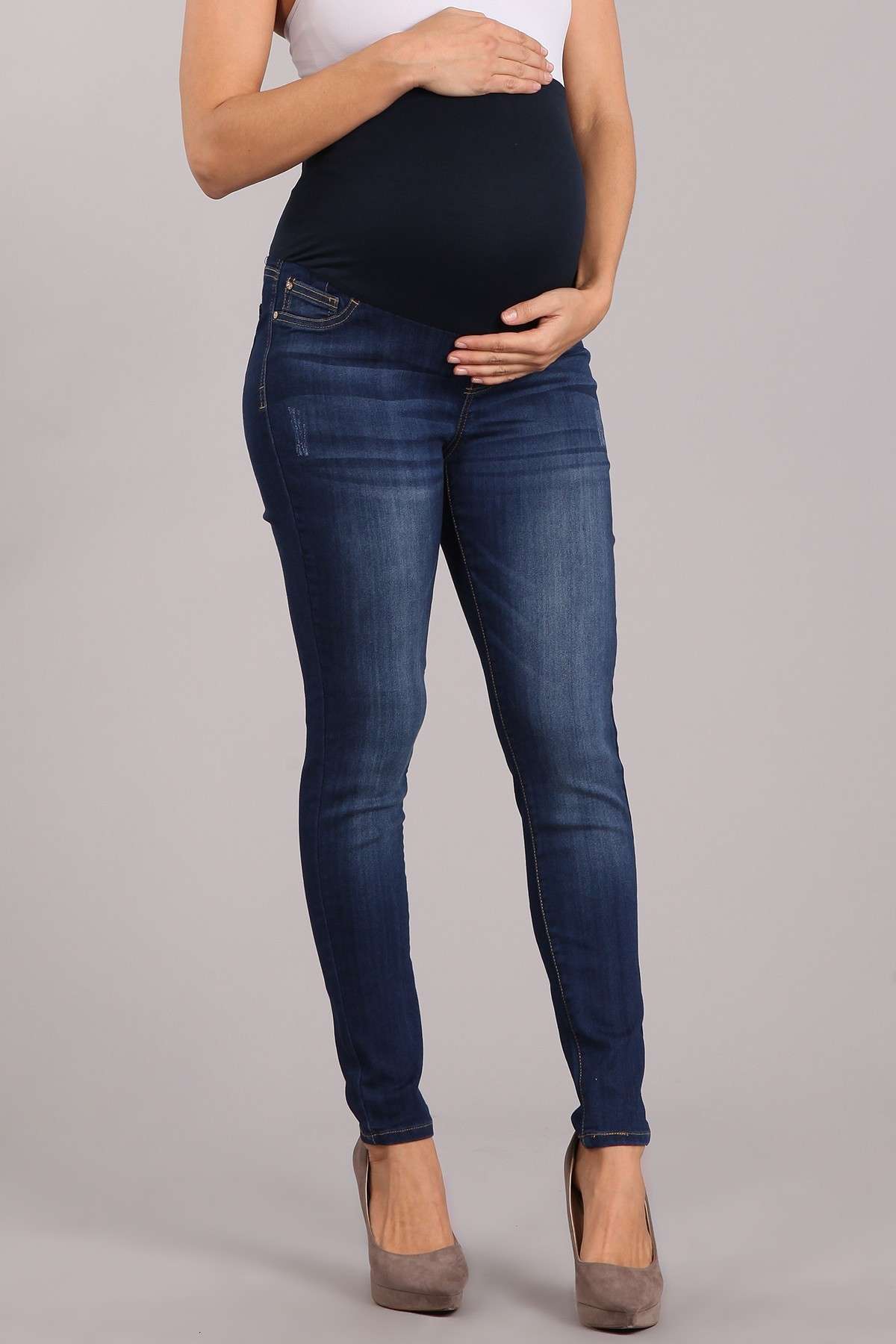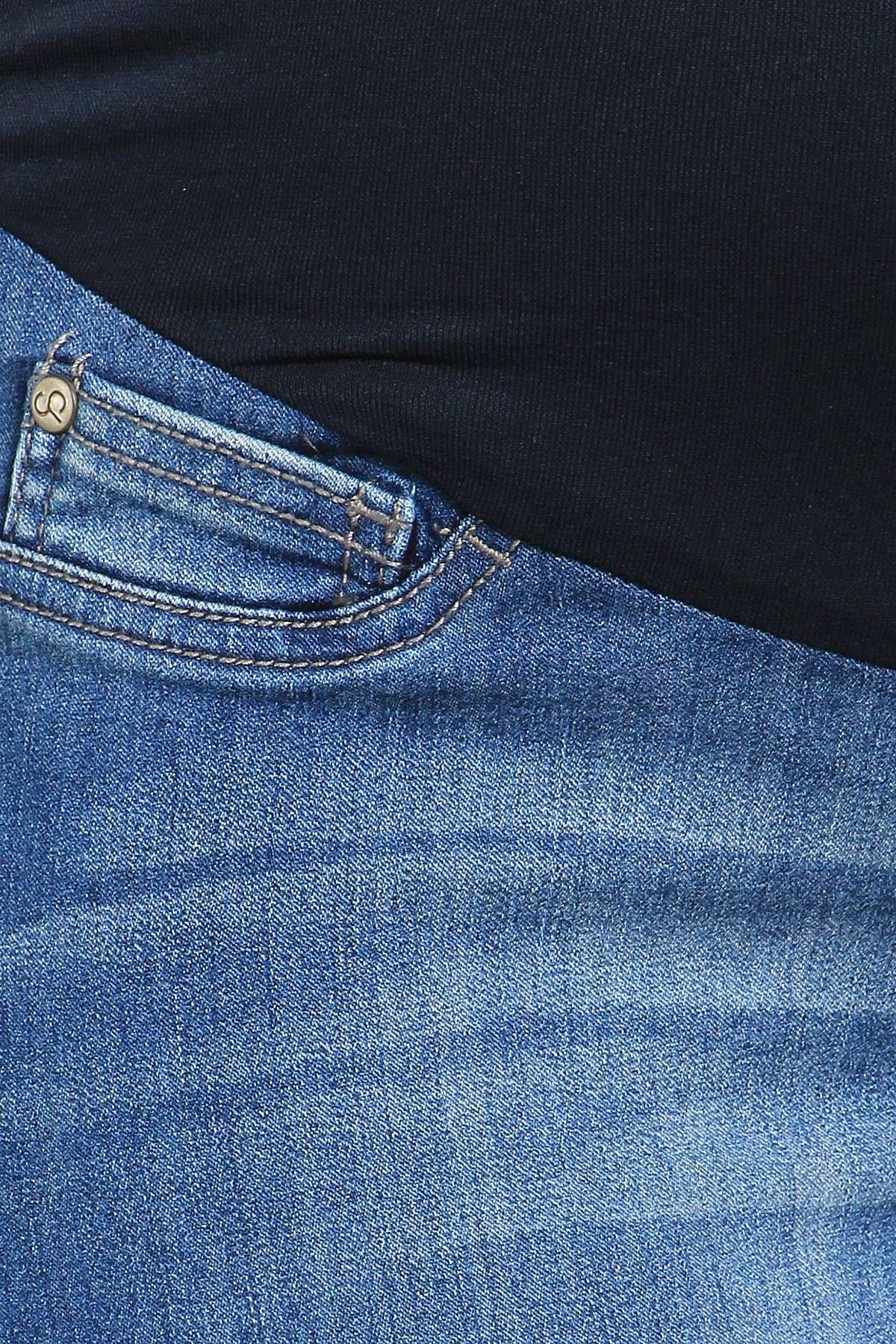 Comfy leggings are a mom-to-be's best friend, especially in autumn. Resist the urge to buy pricey maternity leggings the second you know you're preggers because mjost regular leggings will fit right up to your due date, especially if they're made from ultra-stretchy fabric.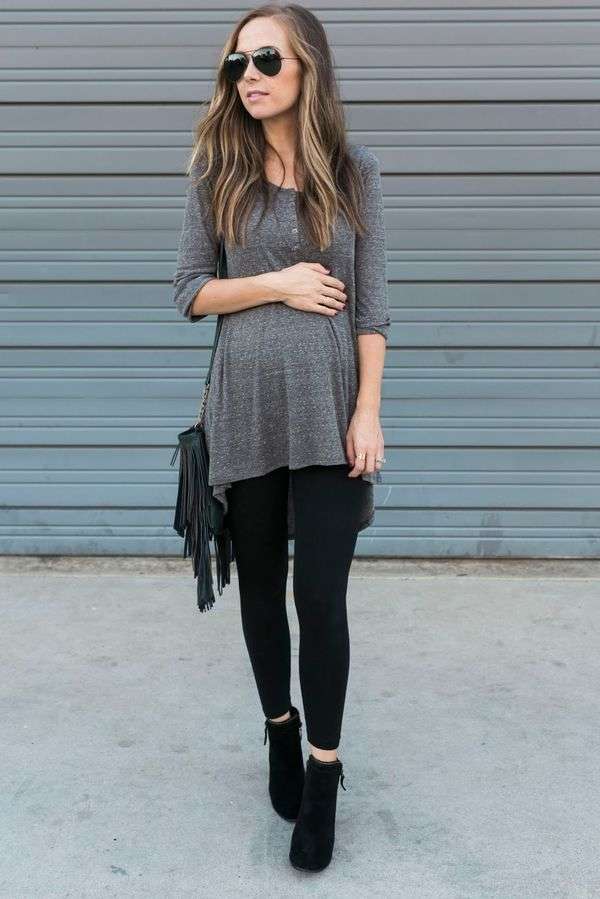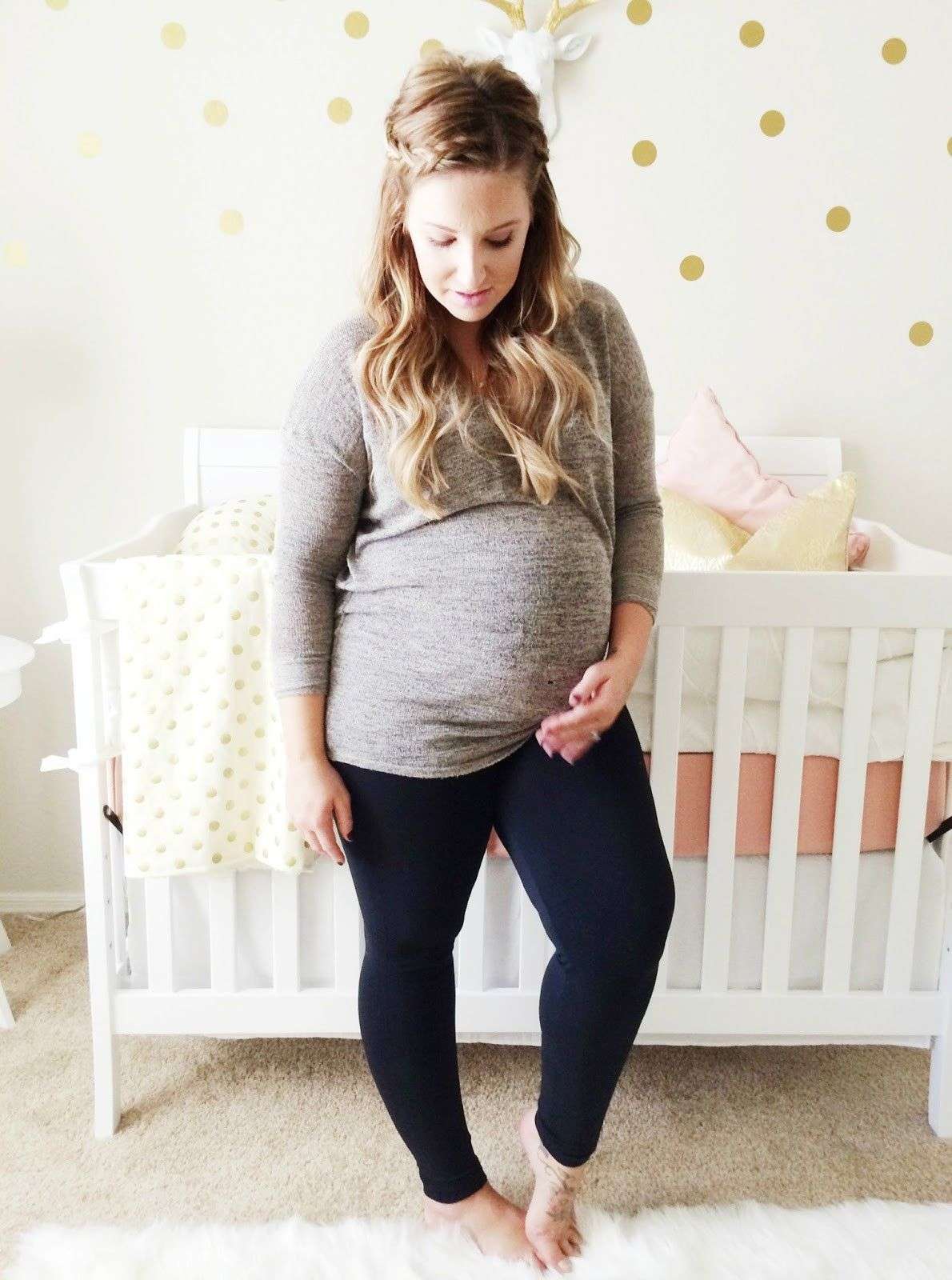 for a casual look, choose a tailored maternity style button tunic (narrow through the top and shoulders with plenty of room for your growing belly) or a comfy chambray denim button up. Button tunics will be awesome once its time for nursing!