HOW TO BUILD A MATERNITY CAPSULE WARDROBE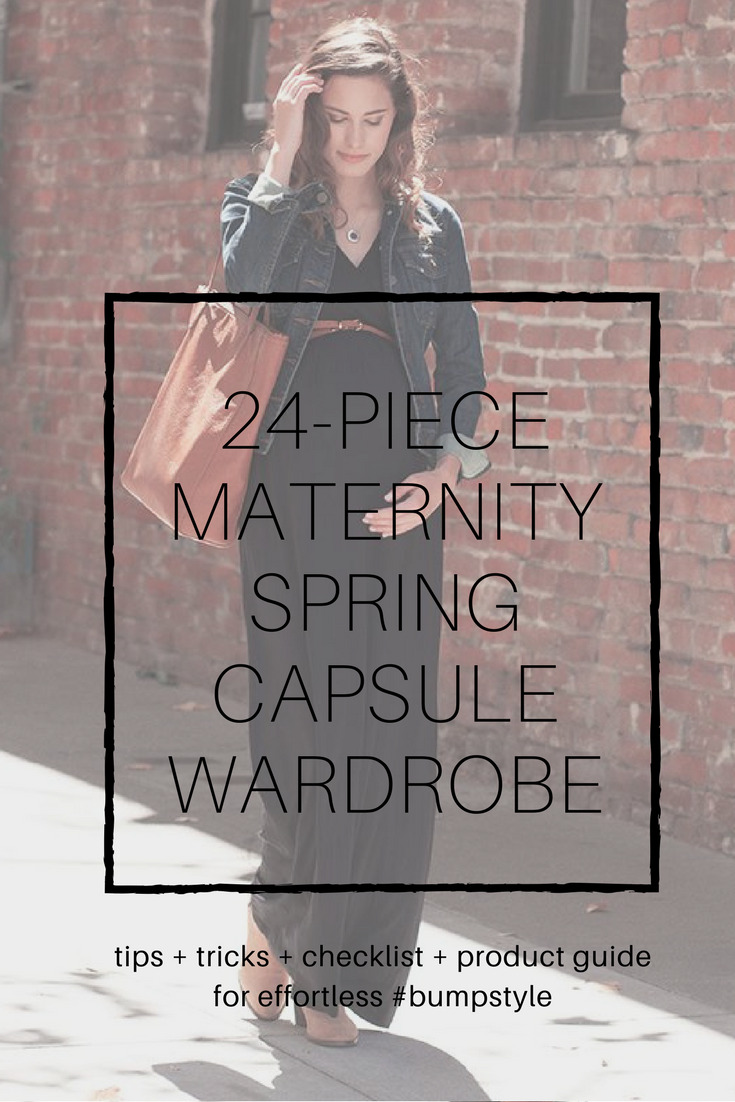 "a minimalistic approach to make getting dressed a breeze"
This maternity capsule is designed of items to fit you through your pregnancy. It'll make you feel good about your growing curves, and reduce your decision-making muscle to save on more important things (like where to go on a babymoon).
---
5 TIPS + TRICKS TO KEEP IN MIND
1. Begin by assessing which items in your wardrobe you will be able to wear through some of your pregnancy + WANT to wear. This is important because if you dont feel great about the items you're wearing you wont feel great when wearing them.
Keep in mind that loose-fitting tops, oversized sweaters, cardigans, blazers and even several button-up shirts from your existing wardrobe may work throughout your pregnancy.
2. Remove what you know won't fit from your closet. This will make getting dressed so much easier—I can't tell you how many times I tried to squeeze into a top that I thought would work, only to be disappointed. Just pack those things away or put in a guest room closet for the next nine months. You'll be back for them!
3. Fill in the gaps. Print + View our Maternity Capsule Checklist to easily see what you have and what you want to get ASAP!
4. Pick pieces in a cohesive color palette that you can easily mix and match.
5. Sub in and out accessories as you please. our capsule maternity wardrobe offers accessory + shoe suggestions but these are parts that you can make truly unique to you!
---
---
Our Spring 2018 Maternity Capsule Wardrobe
---
2 Neutral V-Necks | Striped Tee (Short or Long Sleeve) | White Tank | Graphic Tee | White Blouse | Chambray Shirt
---
---
Maternity Jean | White Maternity Skinnies | Maternity Black Legging | Solid Maxi Skirt | Stripe or Print Maxi | Jumper
---
Comfy T-Shirt Maxi Dress | 1 Solid + 1 Striped Bodycon Midi Dress | Flowy Maxi Dress | 2 Swing Dresses (Any Length)
| Shirt Dress | Chambray Dress
Utility Jacket | Waterfall Trench/Coat | Jean Jacket | Pretty Print Kimono | Vest
---